MASKBOOK 
Pour la version française, c'est ici. 
Maskbook is an international, participatory and artistic project by the non-profit organization Art of Change 21. The project began in 2015, on the occasion of COP21, in collaboration with Chinese artist Wen Fang.
Maskbook aims to mobilize the creativity of individuals across the world on the important issues of climate change and pollution.
This collective artwork has involved around 7000 participants from over 40 countries. Nearly 200 workshops have been organized around the world, including Ecuador, South Korea, Ghana, China, Kenya, Germany, India, Belgium and France. Moreover, anybody can participate In the project by sharing their own creation on maskbook.org, where the best 1000 portraits are displayed.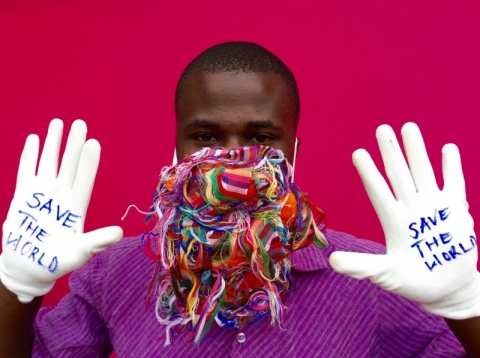 Chosen by UN Environment to launch the World Environment Day in 2019 and by the French government to celebrate the 5th anniversary of the Paris Agreement in 2020, Maskbook has become an international symbol for civil climate activism.
The protective air-pollution mask is at the heart of this creative action, transformed into an expression of optimism and commitment to the planet. Whether in Paris, the Kangemi slum in Nairobi, New York, Shanghai or Pokhara, Nepal, Maskbook allows each participant to express their environmental concerns to others, but also to rediscover the pleasure of creating with one's own hands, as each mask is a personal creation, made from found waste and recycled materials. Each one is unique because it communicates a personal message in the face of the environmental crisis.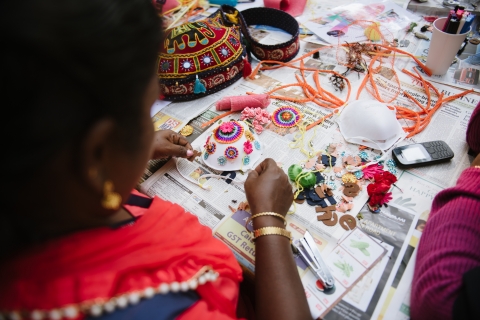 After being present at every COP since COP21, for COP27 Maskbook collaborates with major Egyptian organizations in both environment (Greenish) and photography (Photopia). Together with Art of Change 21, four workshops were carried out in October 2022: two in Cairo in collaboration with the non-profit VeryNile and Photopia, one in Alexandria, in collaboration with non-profit Banlastic and in Luxor, in collaboration with arts center Humans of Upper Egypt.
Maskbook is supported since 2015 by the Schneider Electric Foundation.
"Maskbook at COP27" is supported by the French Embassy in Egypt.
Get involved
Individually, collectively, via special events or during your travels, there are many ways to participate in Maskbook!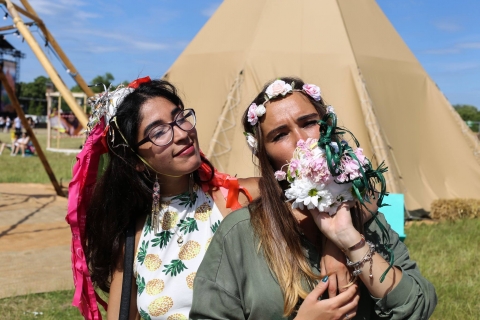 First step: Join the Movement, Enter the Gallery
Join the world's leading environmentalists, artists and committed citizens in the Maskbook portrait gallery.
All you have to do is make a mask creatively and ecologically, with your own hands, using recycled waste or even via digital creation. Then take a picture of yourself wearing the mask!
Second step: Organize a Workshop
Share this fun and communal moment that allows everyone to get involved in the fight to protect our environment and explore the link between art and sustainable development using DIY and creativity. A Maskbook workshop is easily adapted to many different settings and the ingredients are easy to find: they are your waste! Look here for more information.
Third step: Become a Partner, Join our Team, or Bring your Financial Support!
The adventure has only just begun!
Follow our news, our agenda and most of all, get involved!
A PROJECT BORN DURING THE CONCLAVE OF ART OF CHANGE 21
Maskbook was born during the Conclave of Art of Change 21, an international meeting of eco-creation, that took place at the Gaîté Lyrique in Paris in 2014, just ahead of the COP21.
This Conclave brought together 21 artists, social entrepreneurs and youth involved in the ecological transition.
Chinese artist and photographer Wen Fang, member of the first Conclave of Art of Change 21 in 2014 and personally affected by the air pollution crisis, humorously thought of the idea for the project: "In China we do not have Facebook, but since we are all wearing masks to protect us against pollution, if we had it, Facebook would be renamed Maskbook!"
Wen Fang still plays a major role in the project: she regularly hosts Maskbook workshops throughout Asia.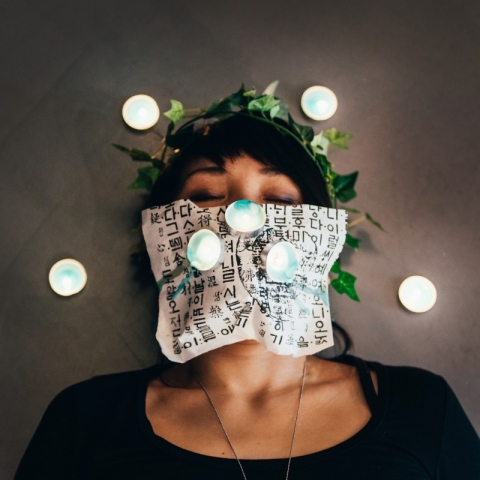 Presentation document
Download the presentation document HERE