06.12.2017
Maskbook Workshop with the 5th arrondissement of Paris and its Green Thumbs
With the 5th arrondissement of Paris, Maskbook hosted a workshop on June 7th at Plateau Urbain's Petites Serres, where the offices of Art of Change 21 are located, behind Place Monge in Paris.
Art of Change 21 was honored by the presence of the Mayor of the 5th arrondissement, Florence Berthoux, who helped collaborate to bring the districts' « végétaliseurs », its flora-adept citizens, to contribute their green, vegetation-creations to the Maskbook community. 
The « végétaliseurs » also mobilized to contribute the ingredients required for the mask-making : lots of greenery!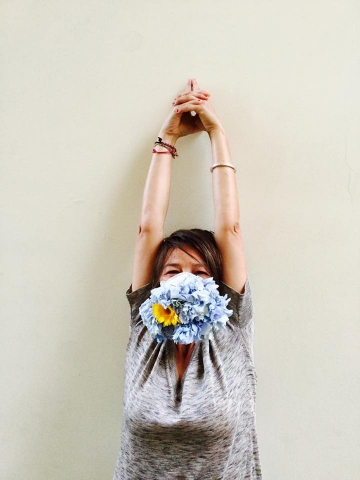 In a long and fruitful workshop, from 4pm to 9pm, around 80 people attended and some exquisite masks were created.
Check out the Facebook album HERE.