12.27.2018
High school students in Le Mans get involved in Maskbook project
At Joseph Roussel High School in Le Mans, a class organized a Maskbook workshop in last December with their teacher of applied arts, Maelle Simon. The class brought together students from the SPVL Local Services and Local Life program, both of whom have been particularly involved with this project.
At the helm, their teacher Maelle, personally engaged with Ghanan environmental crusaders Plastic Punch, an association with which Art of Change 21 collaborated with a few months ago in Ghana as part of a series of workshops.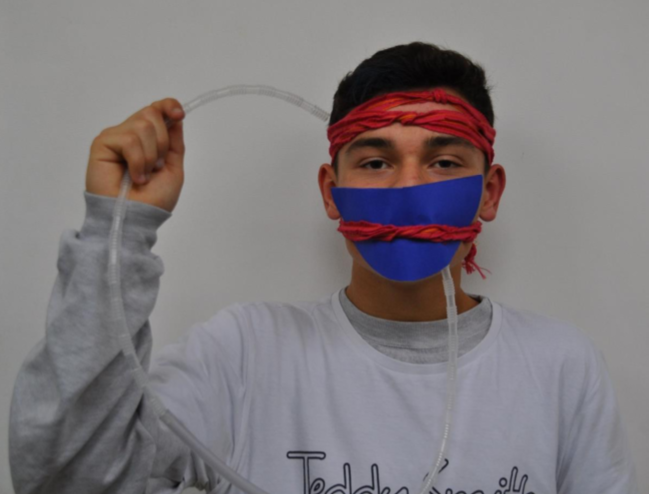 The workshop in Le Mans was organized in several stages. Upstream, students collected their garbage from home. After creating their masks during the classroom workshop, they made individual presentations of their masks and conveyed messages about the environment to the other students.
"The creation of our masks was not complicated, and the subject was very interesting," said the high school students. "We tried to make masks that were most representative of the messages that everyone wanted to share.
"The Maskbook project has helped us to better identify all forms of pollution in the world. This workshop will be useful for us in our future jobs, as well as something we could set up ourselves, for example, with children."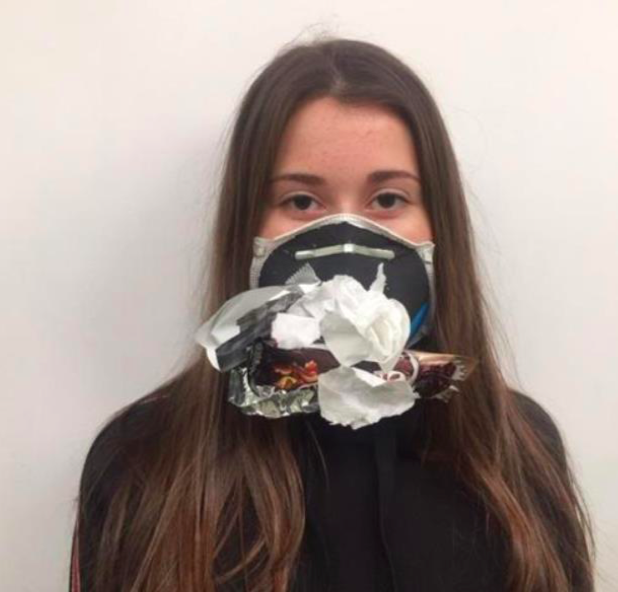 Please contact us at anytime if you wish to organize a Maskbook workshop. Email us at maskbook@artofchange21.com. We will be very happy to give you all the information you need, so you can organize a fun and informative festival of mask creation, and spread awareness of sustainable development while you're at it!