06.07.2018
Maskbook at Planetary Health Alliance Annual Meeting in Edinburgh, Scotland
Maskbook was a highlight and first for the Planetary Health Alliance 2018 Annual Meeting, a 3-day conference that brought together researchers, policy makers, planners and local community leaders, in an effort to forge new connections and collaborations to solve major planetary health challenges.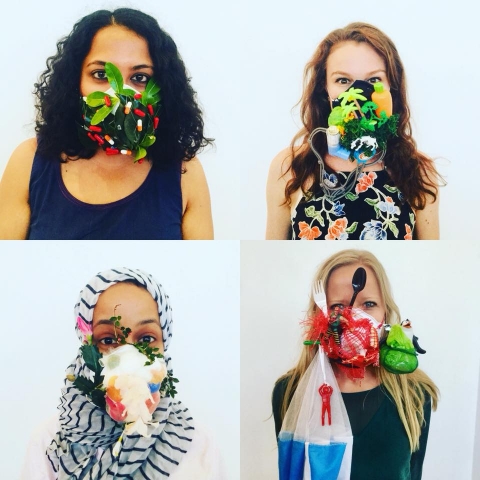 A Maskbook exhibition was organized in the stunning McEwan Hall for the duration of the 3-day conference, displaying recent portraits of participants from 10 countries. On the opening day's evening reception, at the iconic Edinburgh attraction Dynamic Earth, a huge Maskbook workshop was organized. Conference speakers and attendees alike enthusiastically joined the workshop, creating masks with a message, with waste collected locally in Edinburgh, and with a view on the picturesque Holyrood Park and Scotland's emblematic yellow gorse.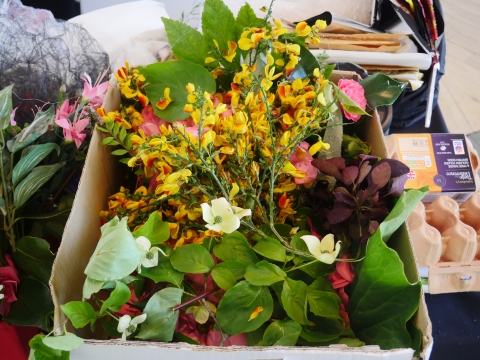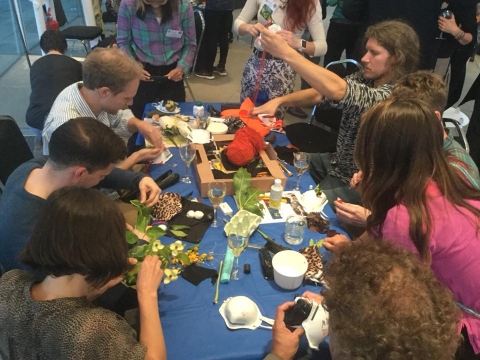 On Day 2 of the conference, Alice Audouin, Art of Change 21's Founder and President, gave a talk on "Planetary Health and the Arts" and received an earnest and energetic welcome for bringing the arts into the interdisciplinary conversation.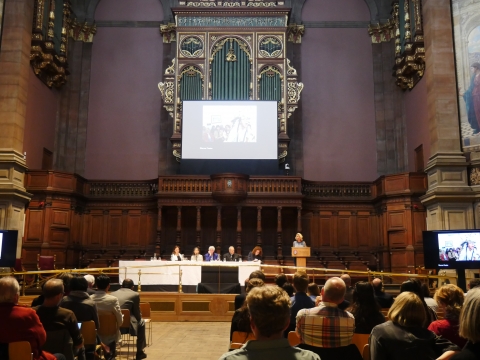 The Planetary Health Alliance, funded by the Rockefeller Foundation and housed by Harvard's T.H. Chan School of Public Health and Harvard Center for the Environment, is a consortium of over 95 NGOs, universities and partners supports the development of a policy-focused, transdisciplinary field of applied research on the human health implications of anthropogenic change in the structure and function of Earth's natural systems.
The PHA held its annual meeting in collaboration with the University of Edinburgh as well as other partners including the American Geophysical Union, the Wellcome Trust, The Lancet Countdown, The Lancet Planetary Health, the International Development Research Centre, and Future Earth.
For more info on the meeting, check out planetaryhealthannualmeeting.org and discover more about the Planetary Health Alliance at planetaryhealthalliance.org
Take a look at more photos of the event on Art of Change 21's Facebook, here !