03.20.2018
Maskbook Workshop in NYC at alt_break Art Fair!
This March, Maskbook arrived for the first time on the North American continent, in NYC nonetheless, with a Maskbook workshop organized independently and in collaboration with the Maskbook team, by alt_break art fair!
Founded in 2016, alt_break provides free and accessible contemporary art programming and exhibitions through partnerships with local, community-based nonprofits. alt_break art fair takes place during NY Art Week in early March each year, coinciding with established art fairs such as The Armory Show. Co-founders Audra Lambert, Kimi Kitada, and Adam Zucker are independent curators based in New York, and their respective curatorial practices similarly highlight the potential of art as a means to instigate social change.
The Maskbook workshop was one of the highlights of the free public programming that took place at Independent Curators International (ICI) in downtown Manhattan on March 11, 2018. Maskbook was perfectly in tune with the program, as the 2018 edition of alt_break art fair, "grounded", focused on the Earth's natural resources. 
The organization explained: "With the US current climate of political turmoil, we seek ways to better root ourselves to our communities, find insights into our common ground and to protect the very ground beneath us. In an era denying the basic fact that climate change exists, a_baf is seeking to highlight ways in which grassroots efforts can come together to make a positive impact on environmental stewardship."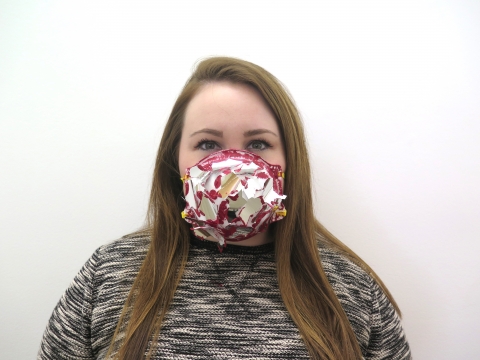 On Sunday afternoon, curator and co-founder of alt_break Kimi Kitada, who led the organization of the Maskbook workshop, as well as co-founders Audra Lambert  and Adam Zucker, welcomed an intimate crowd of fifteen participants into the Independent Curators International office. Kimi Kitada affirmed that participating in the project was a dynamic, interactive way to raise awareness about our human impact on the environment.
Using the Maskbook tutorial video as a point of reference, the three co-founders explained the project and were able to take advantage of the size, which allowed them to discuss, one-on-one, the ways in which everyone can address the global environmental crisis and pollution on an individual scale. Participant Audra Lambert suggested to "use the same bag on multiple shopping trips, reduce our use of mass-produced objects (e.g. plastic plates and utensils), and compost our waste." Another participant, Aima Saint Hunon, advised that we "use less plastic, recycle more, and educate people." Participant Esther Welsh proposed that we "restore our native plants; learn that people are of nature. Legislate for animal, plant, and human rights. We all need each other."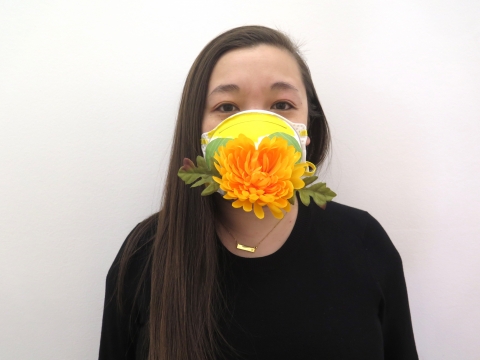 Other interactive events were similarly inclined to link art practice with sustainability and included a postcard making campaign to raise awareness about plastic pollution and a mirror shield project in homage to artist Cannupa Hanska Luger. In "S.O.S. Postcards Against Plastic Pollution," participants discussed the detrimental problems caused by plastic refuse in our oceans and created compelling designs for postcards that will be sent to their elected officials. In "Honoring Keystone: Mini Mirror Shields," participants saw a video by artist and Standing Rock native tribe member Cannupa Hanska Luger, and designed personalized reflective shields that honored the resistance movement by Native American protesters at Standing Rock Indian Reservation, located in North Dakota and South Dakota. In May 2018, alt_break art fair will continue with an exhibition including artists Angela Arrocha and Virginie Marchand, among others.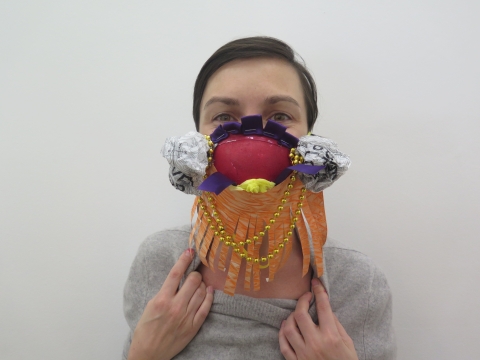 Check out more info on alt_break art fair  at altbreakartfair.org and discover more portraits on the online gallery !